"Enriching Lives" explores how a National Governing Body's orientation might help us shape motivational environments within which passionate enthusiasts wish to continue pouring energy into realising their "fields of dreams."

Greg Spencer – Enriching Lives – March 2020
In this presentation, I'm asking about the forms of innovation and emerging trends might we be looking out for (and be keen to nurture) as we inspire others. Throughout, I ask where our priorities might need to lie if we are going to energise a culture of grassroots commitment to realising dreams.
---
It takes a certain magic…
This introduction starts from the notion that it takes a certain magic to turn youngsters into outdoorsy types who stay active in the outdoors for life… and asks:
Why do those who get active in the outdoors at a young age tend to stay active in the outdoors for life?
What happens to our youngsters to get them into that world? What's the magic?
---
---
Who makes the magic happen?
I'm highlighting the role of the people who make the magic happen – the people who shape the landscape of opportunity in ways which work for our youngsters.
In passing, I note that in most cases, children's transformative engagement with the outdoors tends to come alongside members of the same household.
This leads to questions of how we inspire the people who sustain the magic.
---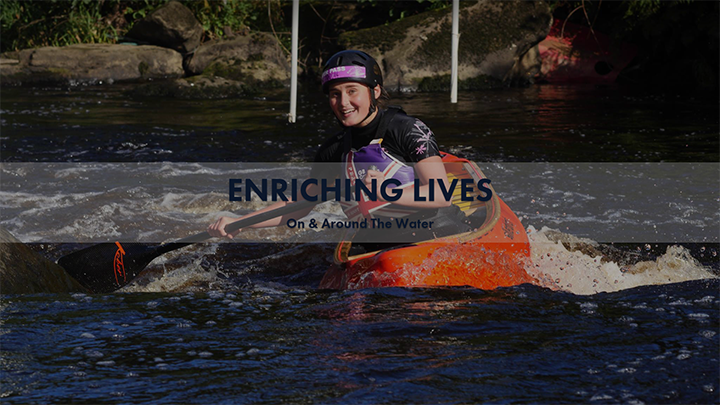 ---
Meeting people where they are…
I envision an National Governing Body with a commitment to magic running right through the middle of it. That's with a commitment to magic based on being curious, on caring and on meeting people where they are.

Greg Spencer – Enriching Lives
---
That's with a commitment to community and to accompanying anyone who has the passion as they create their own "field of dreams."
The National Governing Body I'm envisioning would be at ease with its enthusiasts, valuing their creativity, passion & pioneering spirit.
---
Five Commitments
I finish with talk of the commitments which this orientation might entail:
To Respecting Experience – so that expertise is recognised, and we can remove the handcuffs that lock us into our pasts
To Inspiring Curiosity – so we can get on with broading our own – and each other's – horizons
To Connecting Enthusiasts – so we get stronger networks and increased opportunities
To Nurturing Innovation – so we get new opportunities for a new generation
To Noticing, Caring and Guiding from the Side – in ways which show we know that relationships matter most
I suggest that with these commitments in place, anything is possible – but that making those commitments means committing to a new vision of and for my National Governing Body.
This introduction leads into a series of other pieces – including a blog on Connected Coaches about Social Artists in Coach Development… and into Part II:
---
---
For more, see the following Spark Presentations / Podcasts:
---