We can reminisce about great times & misadventures, but with her everyday, shadow-like presence, Eira brought an elusive richness our lives – a richness not remotely captured by our words or photos…
---
Borderbeau Eira "Snowflake" Spencer was one a of a large litter born 8th December, 2009.
Her first taste of the outside world came amid the snows that hit Norfolk in February 2010…
---
Eira's first year mostly revolved around Forncett St Mary (South Norfolk), but with regular outings to the Norfolk Broads.
---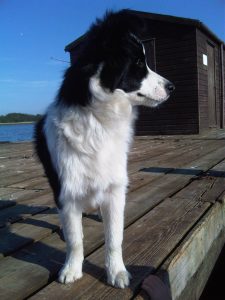 Two of a young Border Collie's two most memorable early boating moments…
1. Deciding to run alongside the canoe… not realising that the green surface to the side was pond weed rather than grass. We momentarily thought we'd lost her as her efforts to find dry land led her ever further into muddy reed beds…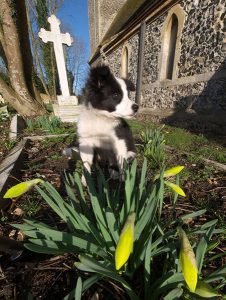 2. Being out on Barton Broad in a sailing canoe during boat-testing which got a little out of hand…
Eira looked less than impressed as waves started coming in over one gunwale and out over the other!
Most of the rest of the time, life was good, with new places to explore, and lots to see and do.
---
I never really minded Eira stealing my sausages (Mal Grey, May 2021)
Eira's first canoe-camping trip led to lifelong notoriety. We'd joined the April 2010 Thames Quest and were camped on an island within sight of Windsor Castle. We rather naively assumed an open fire would be a deterrent to a hungry pup…
---
Later that month, Eira got to her first celebrity-canoeist event (with Becky Mason and Reid), and then had her first outing in Cumbria, exploring Side Pike in Langdale…
…but everyday life continued to revolve around local walks & friends in the Tas Valley: a glorious, puppy-friendly oasis in South Norfolk – full of playmates and of people to visit.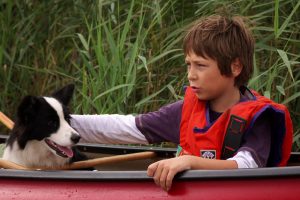 Getting out and about on the water was actually quite rare…
…but the camera only tended to come out during outings by canoe!
---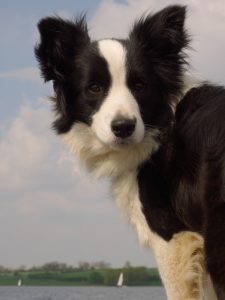 Over the years, Eira would get to paddle with friends within the Song-of-the-Paddle community everywhere from the Norfolk Broads to Inverie (Knoydart).
---
Eira's Song-of-the-Paddle "Big Meets" would eventually include one at Loch Ken, two at Lynn Tegid (Bala) and one we organised in Ripon.
---
Other gatherings involved the Suffolk Open Canoe Group (Deben, etc.), the Home Built Boat Rally (e.g. Barton Turf), the Wobbly Water group (Parbold), the Water Rats (Yorkshire), Q-Canoe.Uk (including a conclave we organised), C-Boating.uk (notably at The Washburn) & the Black Sheep Paddlers (including with Becky Mason).
One memorable jaunt took in the Walton Backwaters – where Eira decided to leap of the canoe and explore a wreck. Getting out of the canoe and into the wreck turned out to be rather easier than getting back…
---
Before long, our lives were starting to revolve around fun jaunts further afield, and in truth Eira was becoming Queen of the Road Trip – as with this jaunt to Scotland (one of many with friends in the Open Canoe Sailing Group)…
Click here for Solway Dory footage (Youtube)
---
We also got out in the hills, starting with Great Gable (2010)
---
---
At the end of 2012, with Eira having just turned three, we relocated to West Yorkshire
---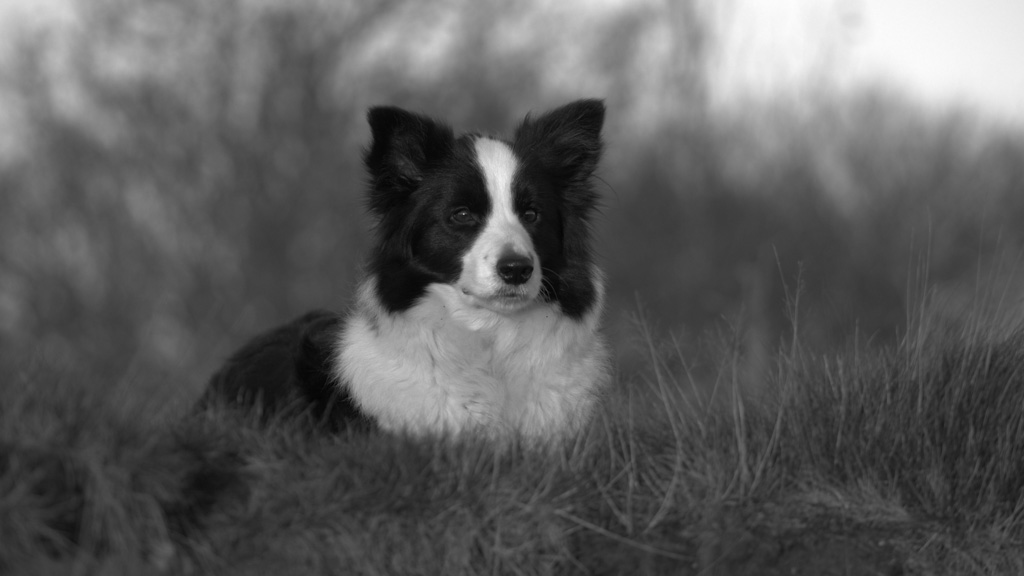 ---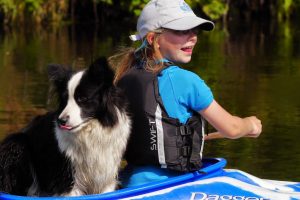 Of course, the adventures continued… especially with new play areas on the doorstep.
How Stean Gorge in Nidderdale became a second home.
Eleri and Eira had wonderful times exploring the valley together…
---
Eira – Trans-European as Queen of the Road Trip
---
An awesome dog. I remember how 'shadow-like' she was when you stayed with us (Sebastian Stetter, 2021)
Increasingly, our more memorable times started coming with friends everywhere from Lennart in The Netherlands to Carlo in northern Italy…
---
In time, few places on earth felt more like home than the Drôme
---
---
The second camp spot was brilliant, just a patch of grass and moss on a bend in the stream, probably never visited before by humans… (Matt Thompson, 2015)
Every once in a while, extra special adventures would come along such as the Uist Mystery Trip and Doom on Doon trip…
---
Our first vaguely famous canoe sailing photo was taken on Llyn Tegid (Bala, North Wales)…
…but Eira's most magical sailing experience was undoubtedly this one in Scotland:
---
---
Lots of good times followed. Eira made friends everywhere from symposia at Shadwell Basin (London) through the Welsh Open Canoe Symposium to the to the Tay Descent.
Adventures took place with everyone from Cubs, Scouts & Explorers to college students.
One particularly memorable personal excursion took in Sharp Edge (Blencathra)…
---
---
I'm normally petrified of dogs but always felt comfortable around Eira (Rich Wright, May 2021)
Most days, Eira would clock up at least 4-5 miles. If that was from home, we'd be down to Kirklees Top Lock (our closest escape) at least once.
If the weather was nice, her non-walking time would invariably be outside, ideally passing the time of day with whoever was passing by.
---
Whenever opportunities arose, our traditional adventures continued. These included return visits to Eira's "real" home (Norfolk)
---

---
Canoes, kayaks & SUPs figured close to home & when away…
---
---
Our final big canoe camp together in the UK was on the River Tweed: a wonderful experience…
---
---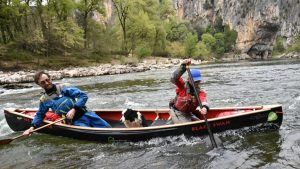 Our final big trip took us back to the Drôme… but via the Ardèche: a glorious few days with friends from Eschweiler Kanu Club e.V.
---
Getting older and slowing down: the Pandemic years (2019-2021)
---
By the time Covid-19 forced us into lockdown, Eira was ready to start slowing down a little – but over 18 months, averaged 18 months on local paths.
We got out everywhere from Cannon Hall and the Yorkshire Sculpture Park (east of us) to assorted stretches of the Pennine Way, and from northern Derbyshire to Teesdale.
---
Throughout the early part of 2021, Eira was managing walks… but preferably without ascent. We either started low and stayed low, or started high and stayed high.
Her final "big" walks included Ingleborough, the sides of Teesdale and Tyne's last great walk: Keld to Muker in Swaledale.
---
Eira – May 2021 – The Final Days
---
---
Only one like that (Stan Beer, May 2021)
---
---
Borderbeau Eira "Snowflake" Spencer – 8th Dec. 2009 – 16th May, 2021.
---
---
---