---
Our content appears everywhere from internal communications and strategic documents to websites to magazines. Sharing is often to specific audiences on their preferred platforms – but we can showcase some of our work here!
---
Repeat Visits & Our Sense of Place….
Dropping off the Vercors Plateau at the Col de Rousset was stunning even on our very first visits to the Drôme. One moment we were in high Alpine meadows. The next, we were surrounded by towering cliffs and the world was dropping away at our feet towards rolling foothills. Somewhere down below was our destination, but we were captivated by a sense of having discovered a truly magical gateway, and we forgot about carrying on. The magic was in having found something special for the very first time.

Greg Spencer – The Magic of Belonging – The Paddler Ezine (Issue 51, Winter 2020)
So starts my second article from the Winter warmer issue of The Paddler – looking back at many, many visits to the Open Canoe Festival – and looking at how the joys of repeat visits can transform our sense of place 😎
---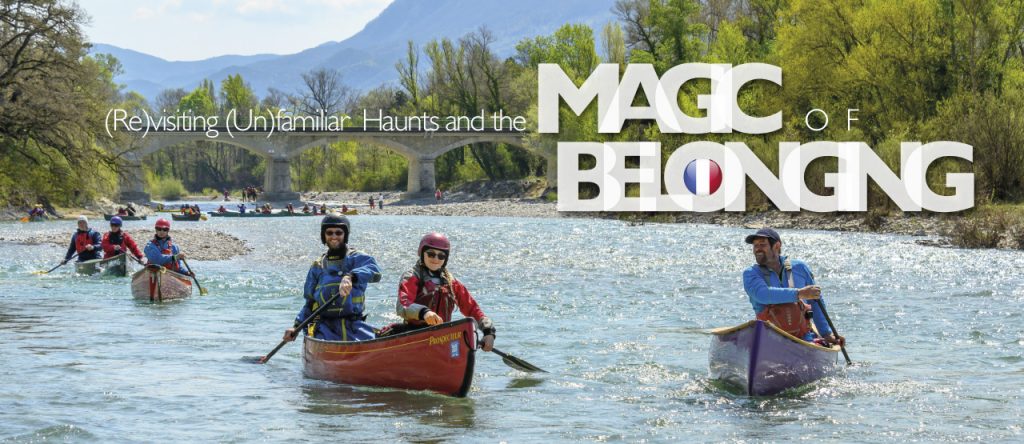 ---
The Ordinariness of Skill Development…
As a rule,we arrive in canoeing and/or kayaking pretty well equipped to cope […] We have expertise we can draw upon […] With very little play and exploration we can come up with workable ways to do pretty much anything we want to do.

Greg Spencer – Becoming a Paddler – The Paddler Ezine (Issue 51, Winter 2020)
"Becoming a Paddler" is about the ordinary, everyday experience of building on what we have done previously (on land, in the water) as we set about discovering workable ways for us to do pretty much anything we want to do.
---
Shaping the Landscape of Coach Development…
Our contributions on coaching and coach development tend to be local interventions, dropped in where they can have an impact – but where we find a group wanting to go on a journey together, we've been known to work on focal pieces.
---
---
What is going on when performers develop their skills through play and exploration? When what they have done in the past starts to break down and they find new solutions beginning to emerge? It looks ugly – because at the heart of what these athletes are doing is a movement into their Ugly Zone!
This links to work with Marianne Davies (Dynamics Coaching) on Learning in the Ugly Zone
---
Connected Coaches Blogs for UKCoaching…
During the Covid 19 Lockdown, I began contributing blogs (and more) to UKCoaching's Connected Coaches website:
In a domain where ethnography has previously had little purchase, Social Learning is a framework which may help me with my goal of having an impact!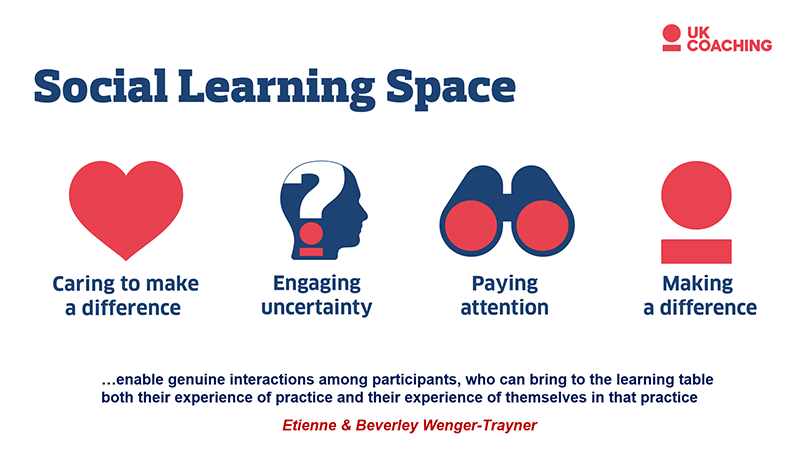 Websites & Content…
---
A few years ago, we produced the content on the www.yorcie.org.uk website for British Canoeing's Yorkshire & Humberside Region.
Other websites we've built include
canoearoundbritain.com
theuglyzone.rocks
– and we worked with Eleri Spencer on
eleripaddles.com
---
The Open Canoe Festival…
In promoting successive Open Canoe Festivals we published features such as these:
---
Sometimes we publish elsewhere…
---
---
Open Canoe Association
Whilst heading up the OCA, we introduced the association's Headwaters magazine – editing and setting diverse contributions to produce content such as the Spring / Summer issue of 2015. At various points along the way, we also created and promoted events – including with artwork such as this:
---
Photography
Professional and semi-professional photography has been a foundation for many projects since the early 1990s, including as Fellside Photography…
We've literally hundreds of the latter, canoe-related shots. To view more conveniently, see here.
---
Filming & Video Production…
In recent times we've produced everything from social media footage (edited and turned around whilst events are in progress) to more professional work designed to work well on a big screen.
---
---
---
---
---
---
Infront of the camera…
We've very occasionally featured in our work, as here, in a project with Sebastian Stetter of Lake Constance Canoes:
---
---
Our Vimeo channel has these and more:
Lots more of our digital content appears elsewhere, such as on the hugely successful Song of the Paddle forum:
Our social media work continues across a range of platforms and is notoriously challenging to permalink in an enduring and accessible manner, but here are a few examples:
Other examples can easily be picked up within the Open Canoe Association, Open Canoe Sailing Group and Q-Canoe.UK Facebook Groups. We've also managed endless event pages from one of our C-Boating Rolling Clinics to the UKCC L3 Core Training we arranged to have run on the Isle of Skye and from Canoefest 2015 to ACA Symposium 2015.
---
Last but not least – interactive sillyness: